Christmas Sale. Ends Tonight!
Regular price
$108.99
Sale price
$79.00
Unit price
per
Save

$29.99
Sold out
Get your products looking their best with eye-catching videos and photos. This professional-quality lighting kit has many quick and easy setup options to capture your products in any environment.
High sell out risk: 3 left!
Free shipping & free returns*

Arrives 6-12 days*
90-Day Money-Back Guarantee

Paparazzo's mission is to create high quality equipment, that is simple to use and empowers you to create better content.

Try at home & if not 100% happy use our 90-day hassle-free returns guarantee.

For full details, please read our returns policy here.
6 Month Warranty

6 Month Warranty

All Paparazzo products come with a 6-month warranty. To claim, please contact us at support@heypaparazzo.com.

Our warranty guarantees that all items will be free from material and engineering defects and work as advertised.
A defect is defined as an imperfection or flaw produced during manufacturing, including surface defects and wireless charging functionality.
Exclusions: The warranty does not extend to damage from abuse or on purpose, normal wear and tear, alterations, or misuse, cosmetic damage that does not affect functionality (such as scratches or fading logos).
The warranty is non-transferable and only covers the original end-user purchaser. Paparazzo will only authorize the warranty claim if the product was purchased from our official store.
Customers must provide a valid order number and matching email address to make a claim.
Customers will be required to send video evidence of the defect in order to make a claim. 
A replacement product or a similar product (if the previous version has been discontinued) will be sent once the warranty claim has been accepted.

 

USA Extended Warranties

Paparazzo + Covered by Clyde

Extended warranties are available for US customers through our partner Clyde. Extended warranties can be purchased on the cart page if available.

More information can be found here.

Paparazzo has partnered with Clyde to provide hassle-free, peace-of-mind protection for the creative tools you love.

We all know that bad things can happen which is why we've partnered with Clyde to offer additional coverage. Pay one flat rate at checkout and Clyde will work directly with us to get your product repaired or replaced.

Clyde protects your equipment with a simple, affordable extended protection plan – so your products are covered, even after the manufacturer's 6 month warranty expires.

All of Clydes protection plans include cover accidental damage so you can be more creative with less stress. They also come with a Power Surge coverage for extra peace of mind. 

How do I purchase a Protection Plan?

If a protection plan is available for the products you wish to purchase, it can be added anytime inside the cart before checking out. We will also send an email reminder when your manufactures warranty is due to expire, to offer the chance to extend your warranty with Clyde.
View full details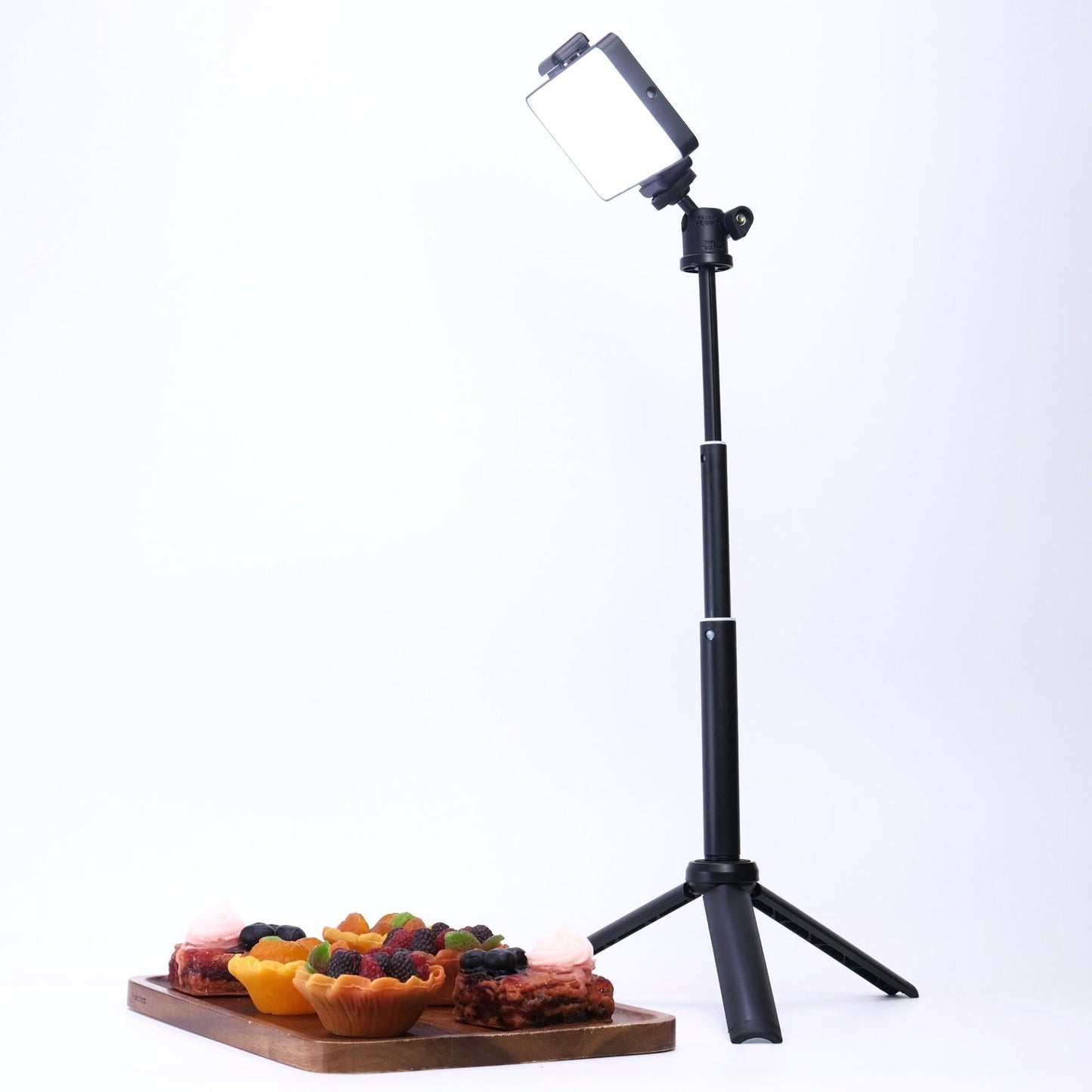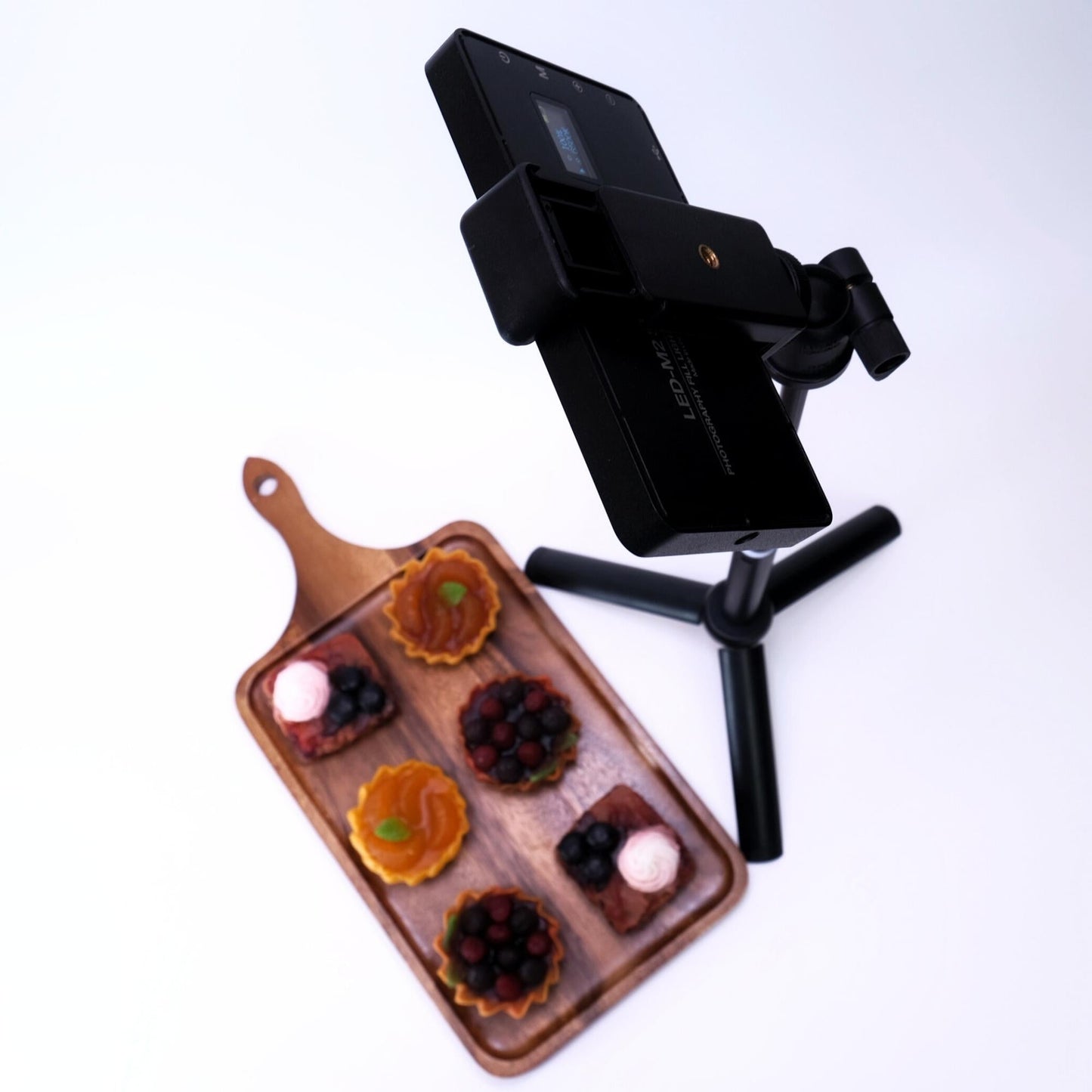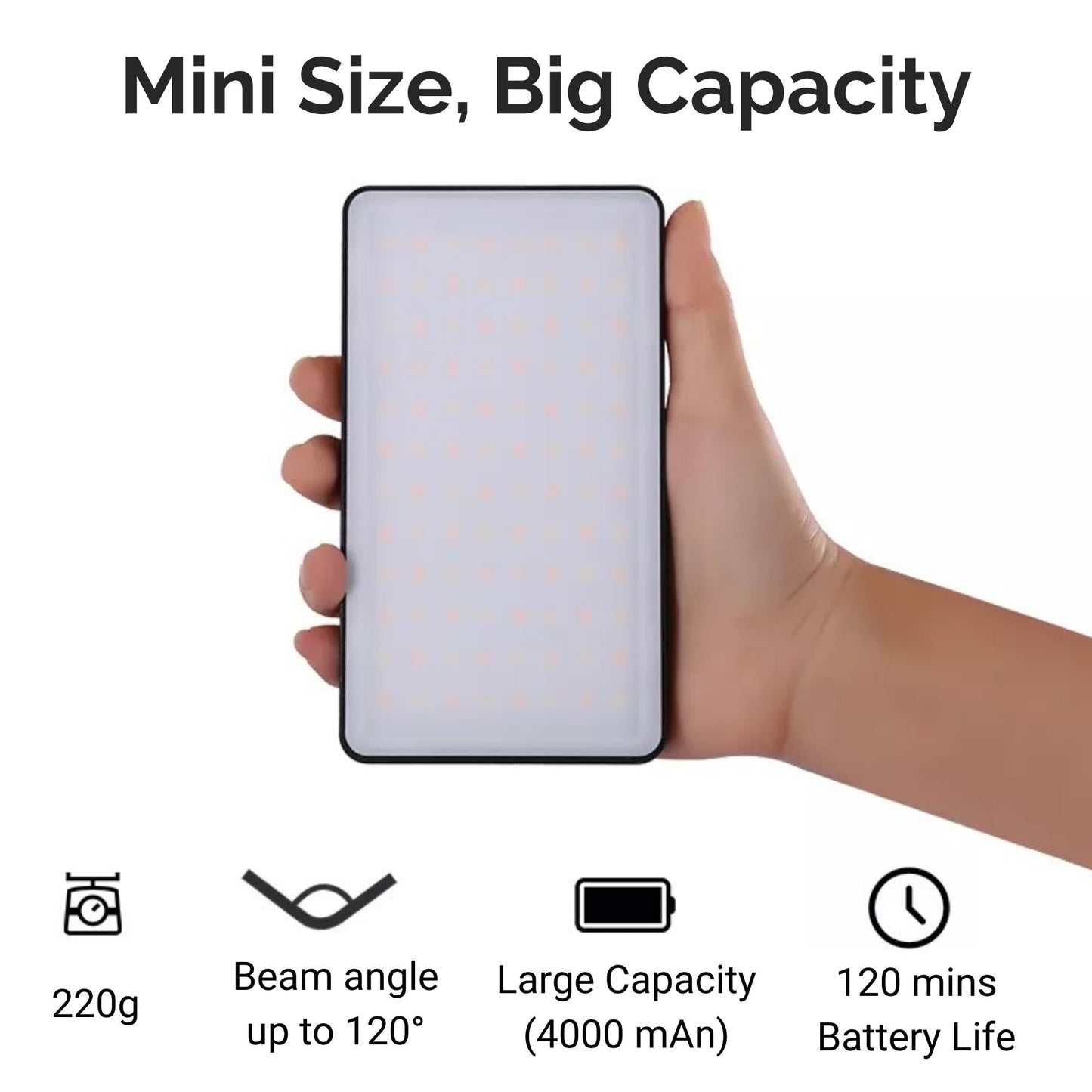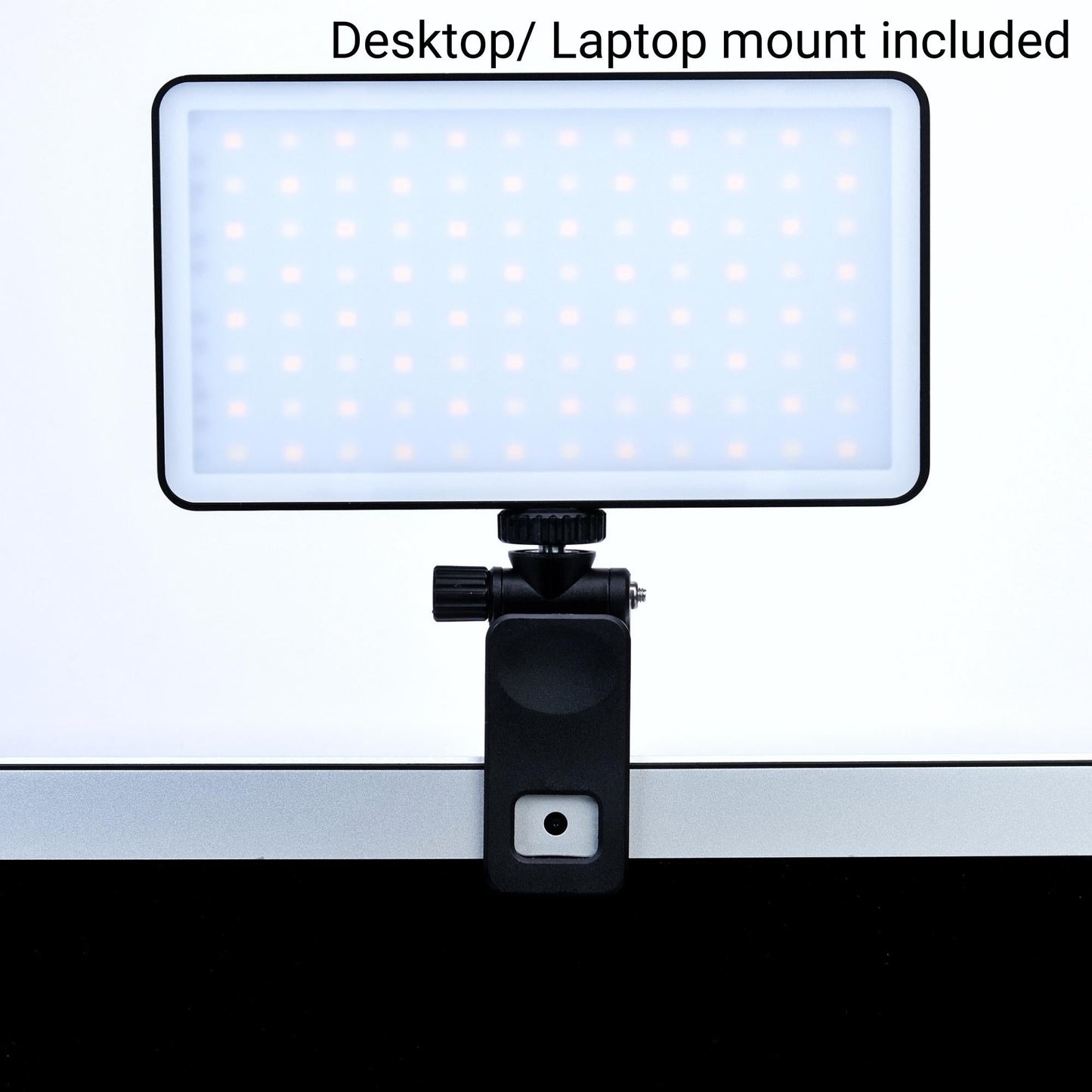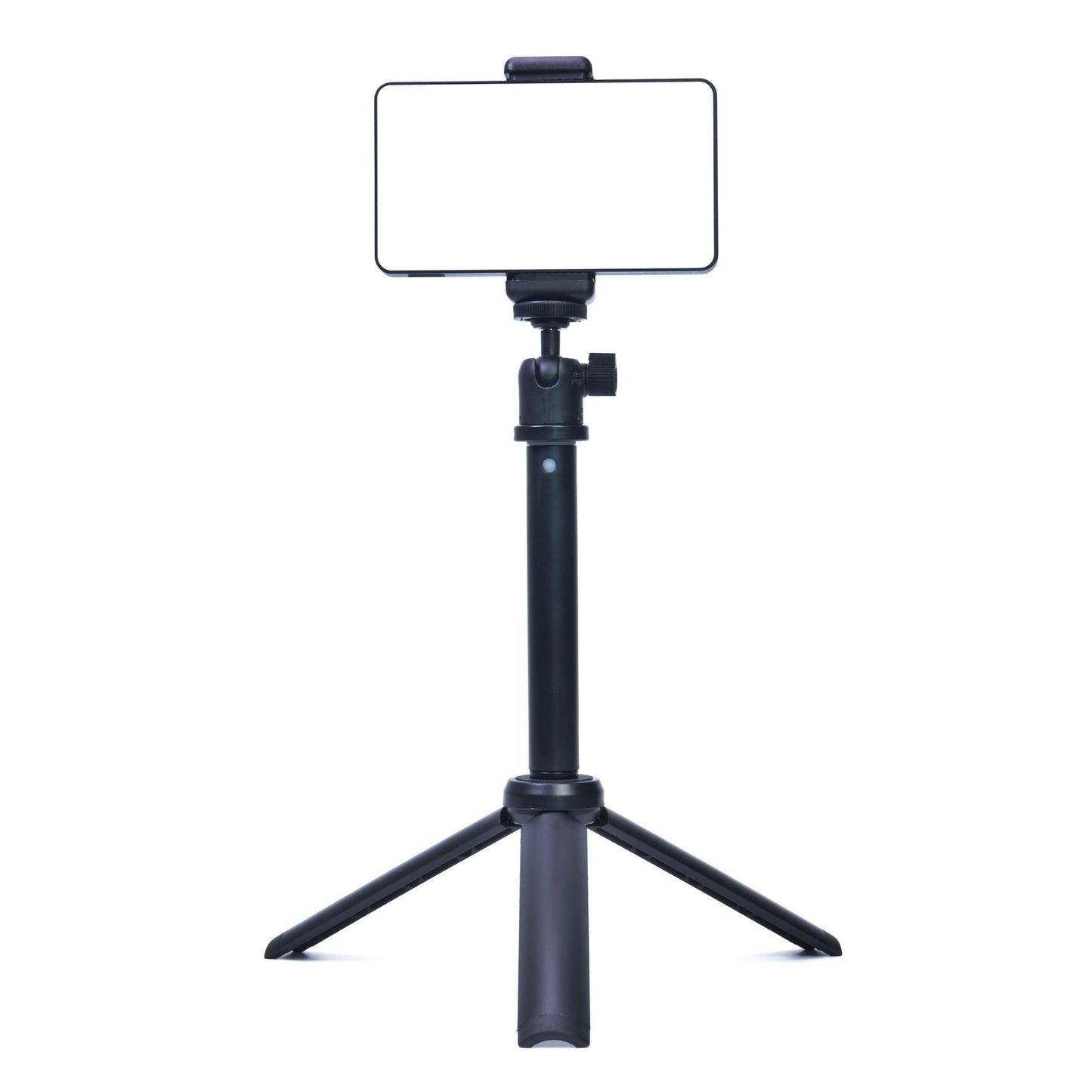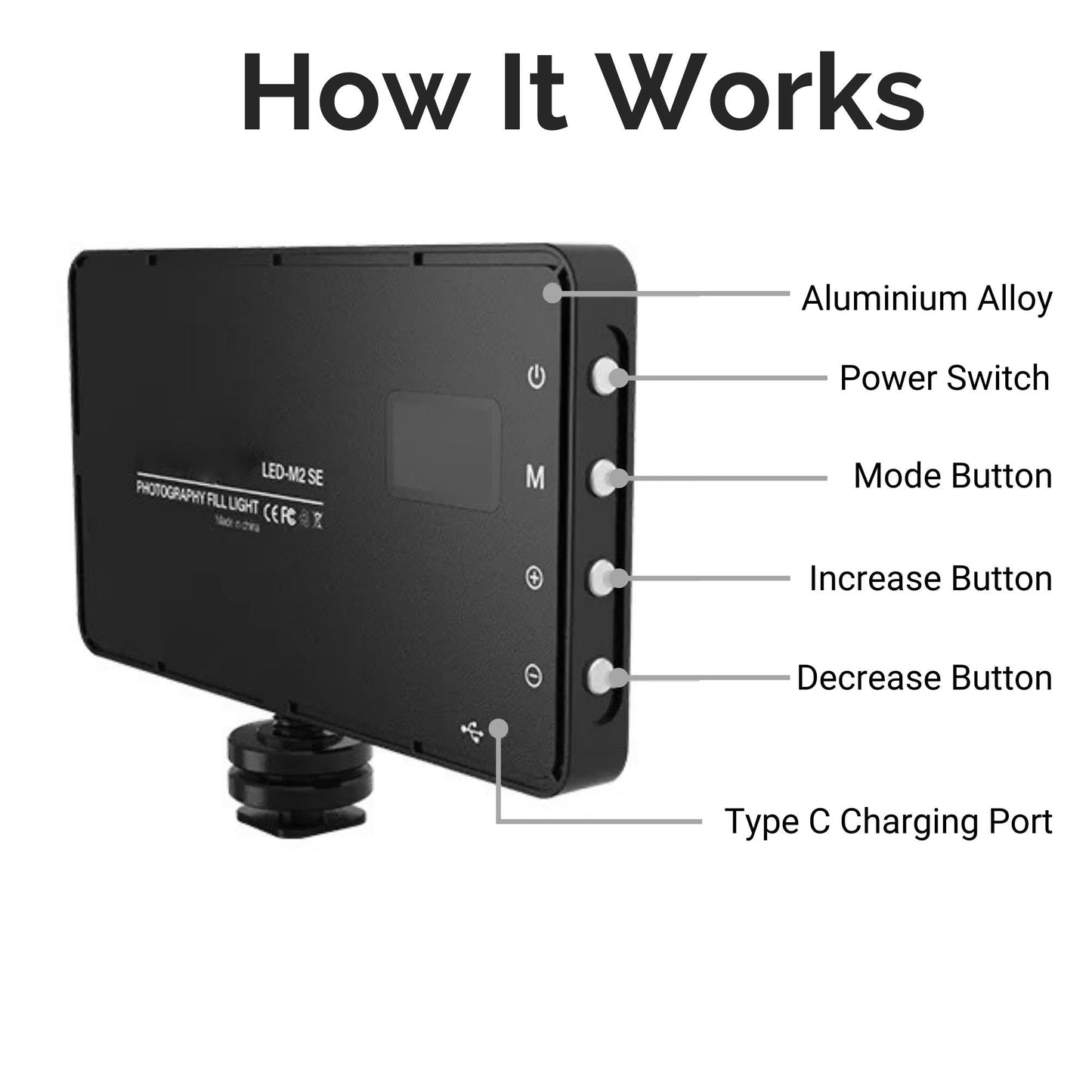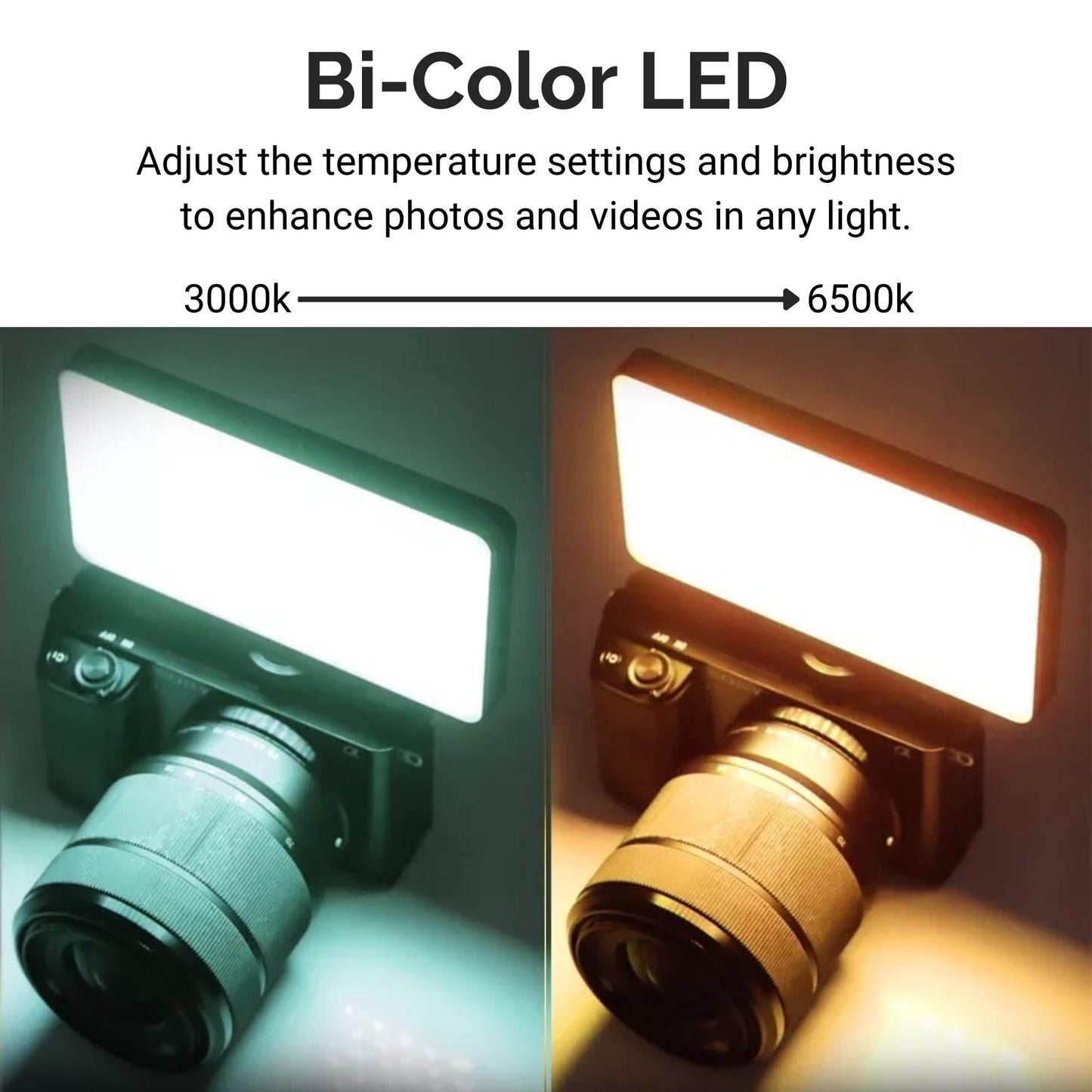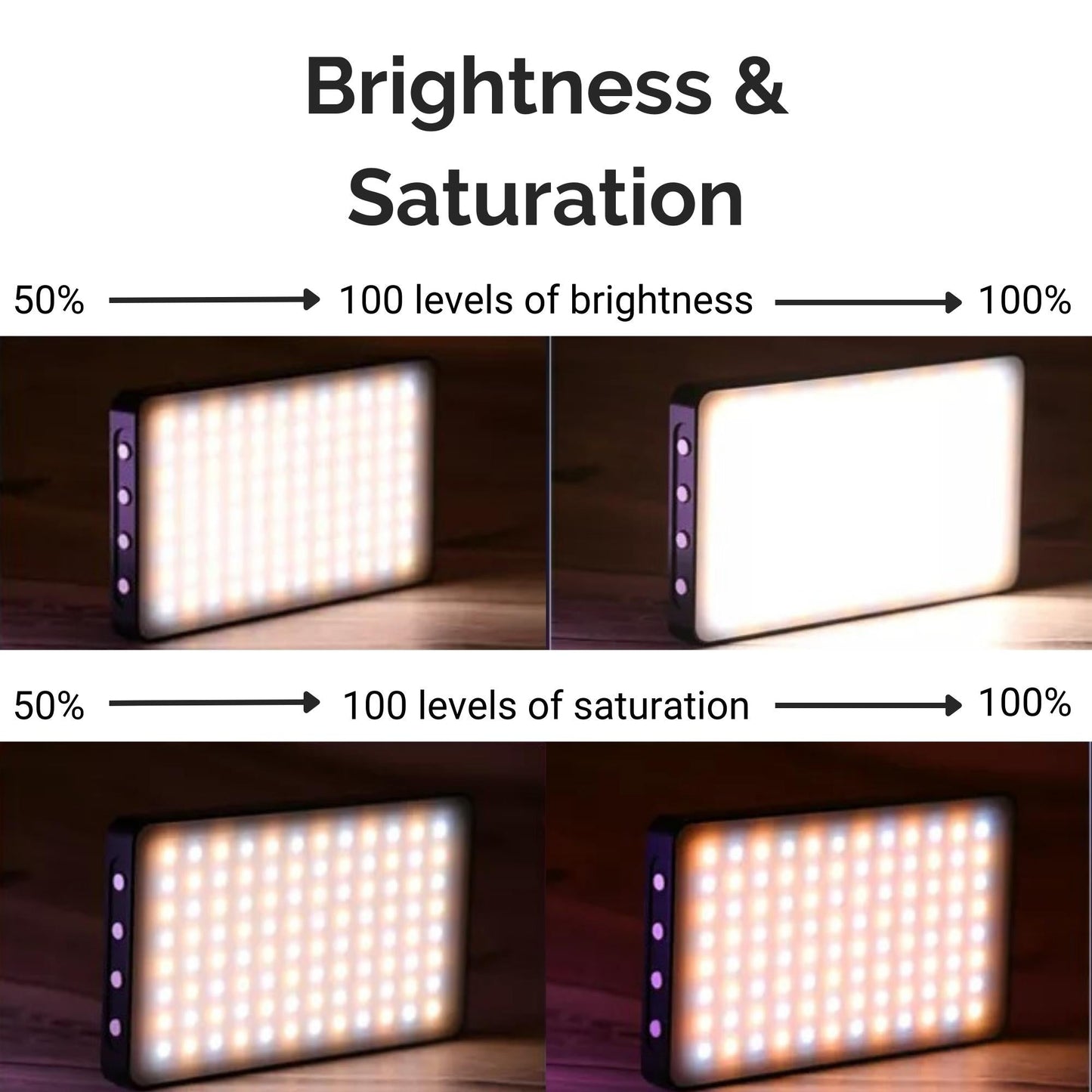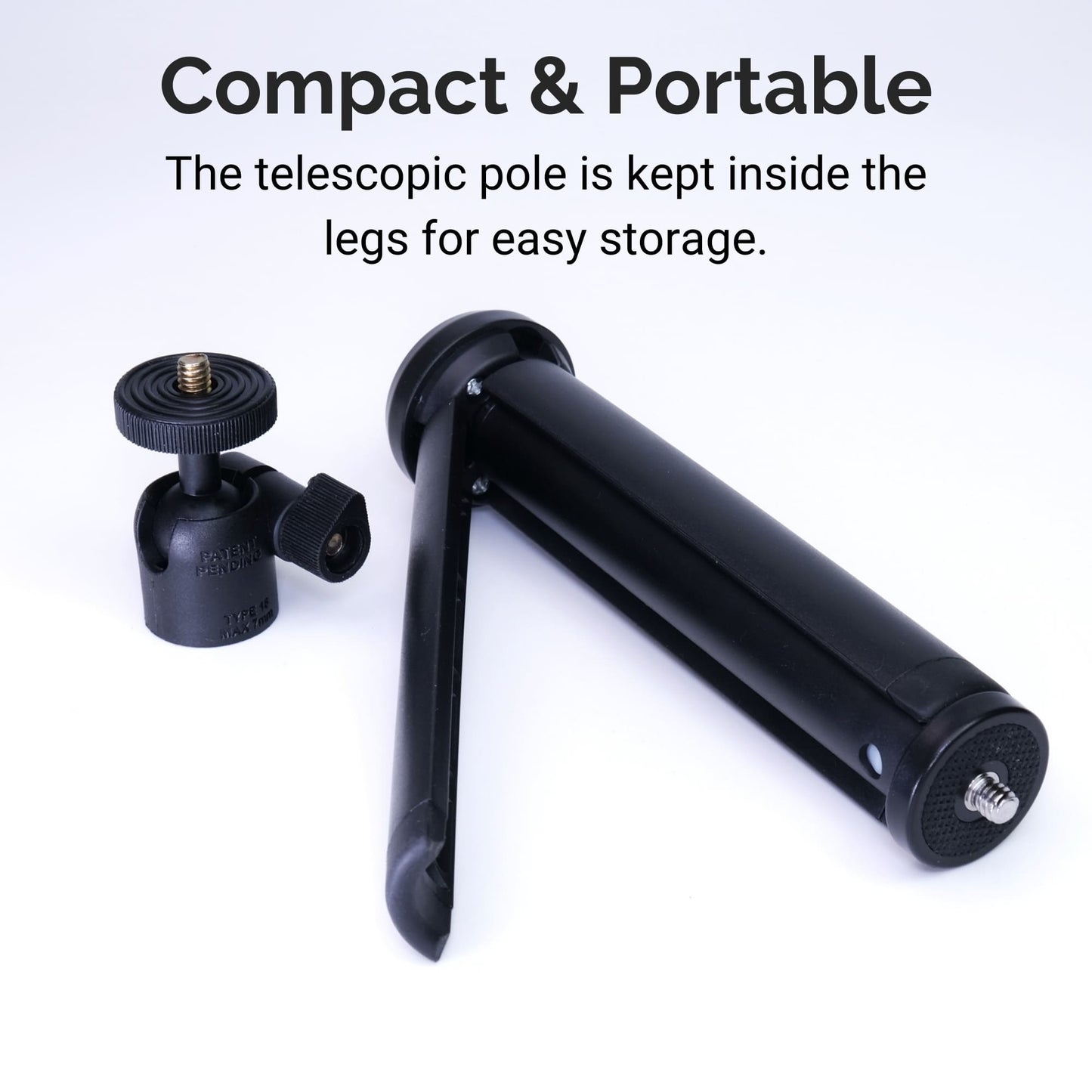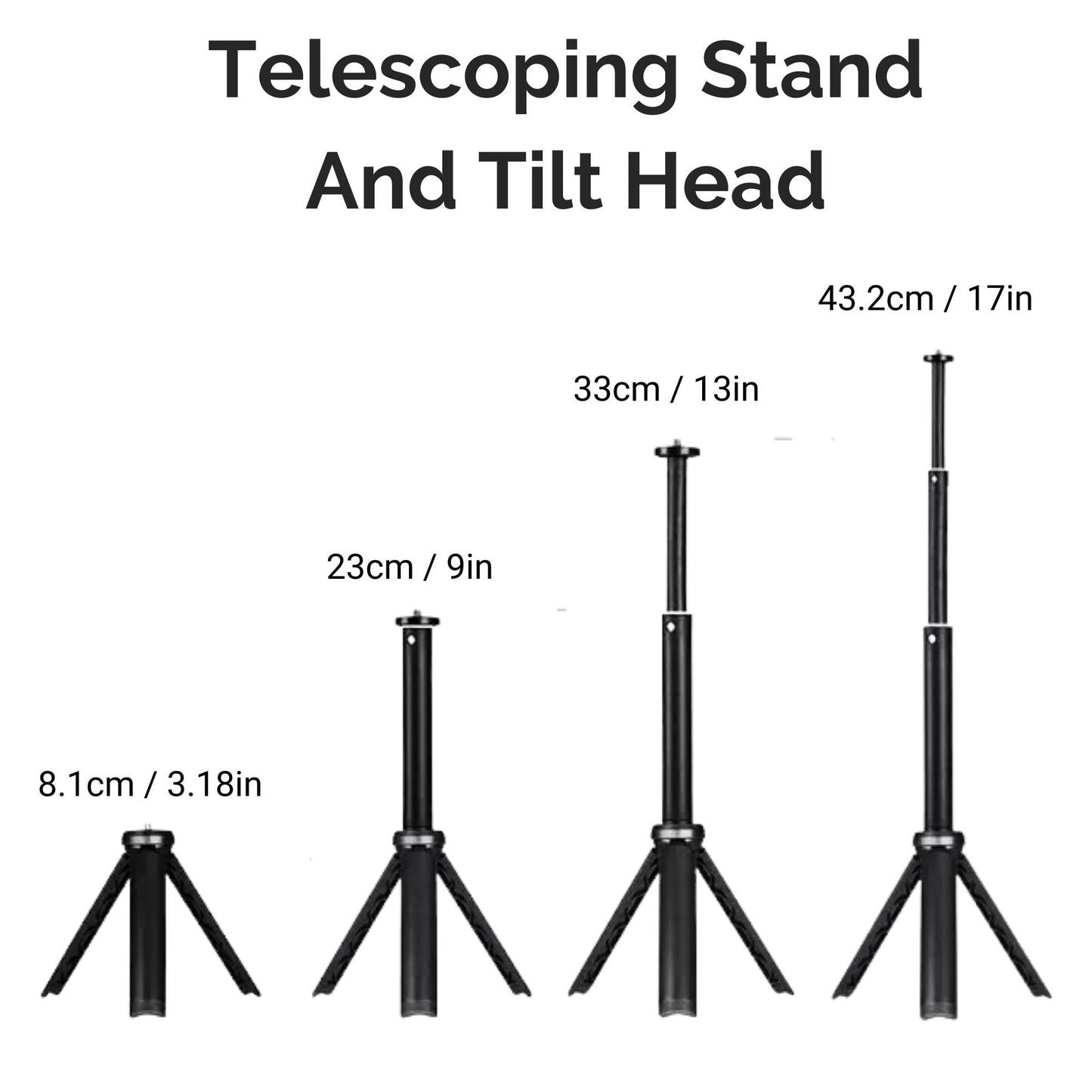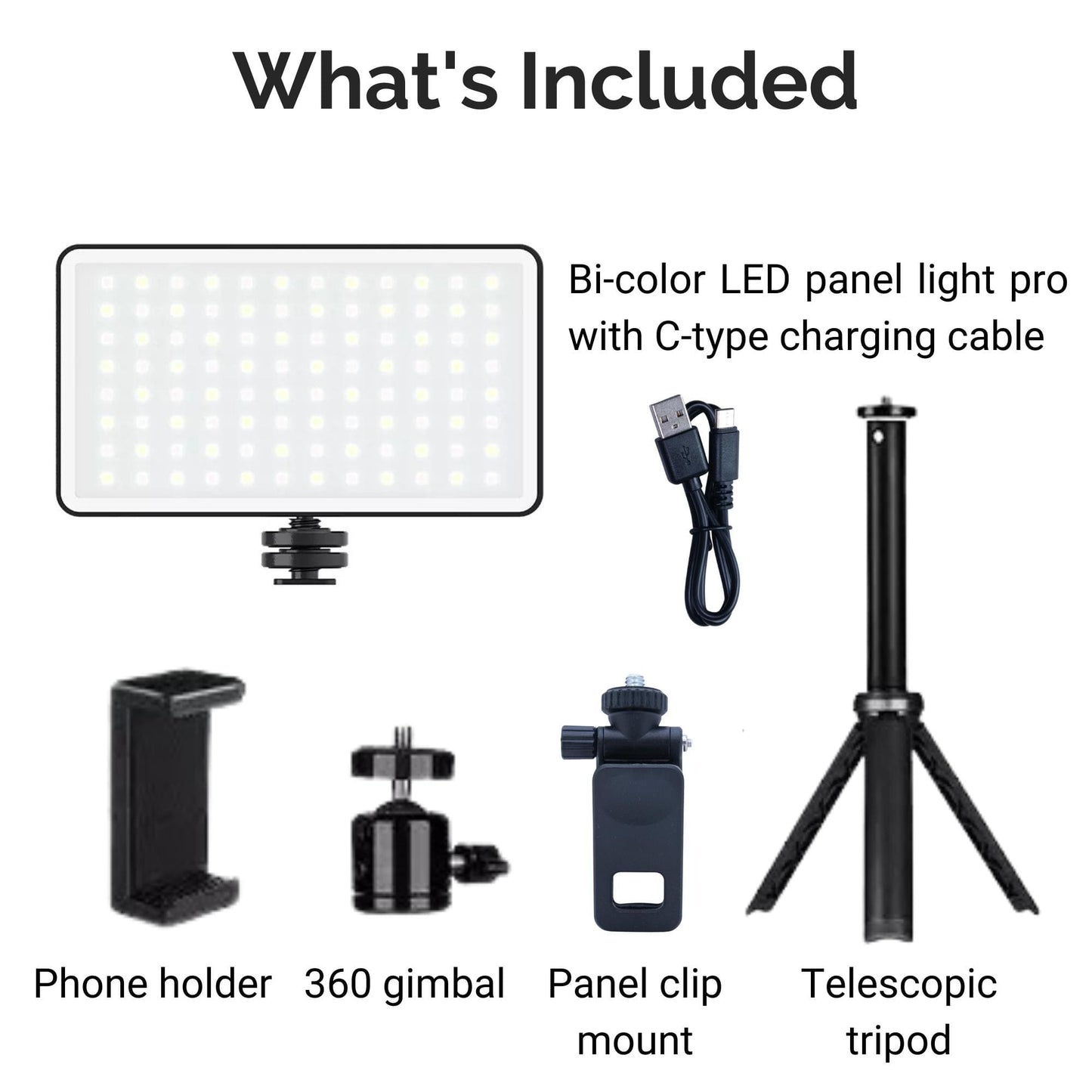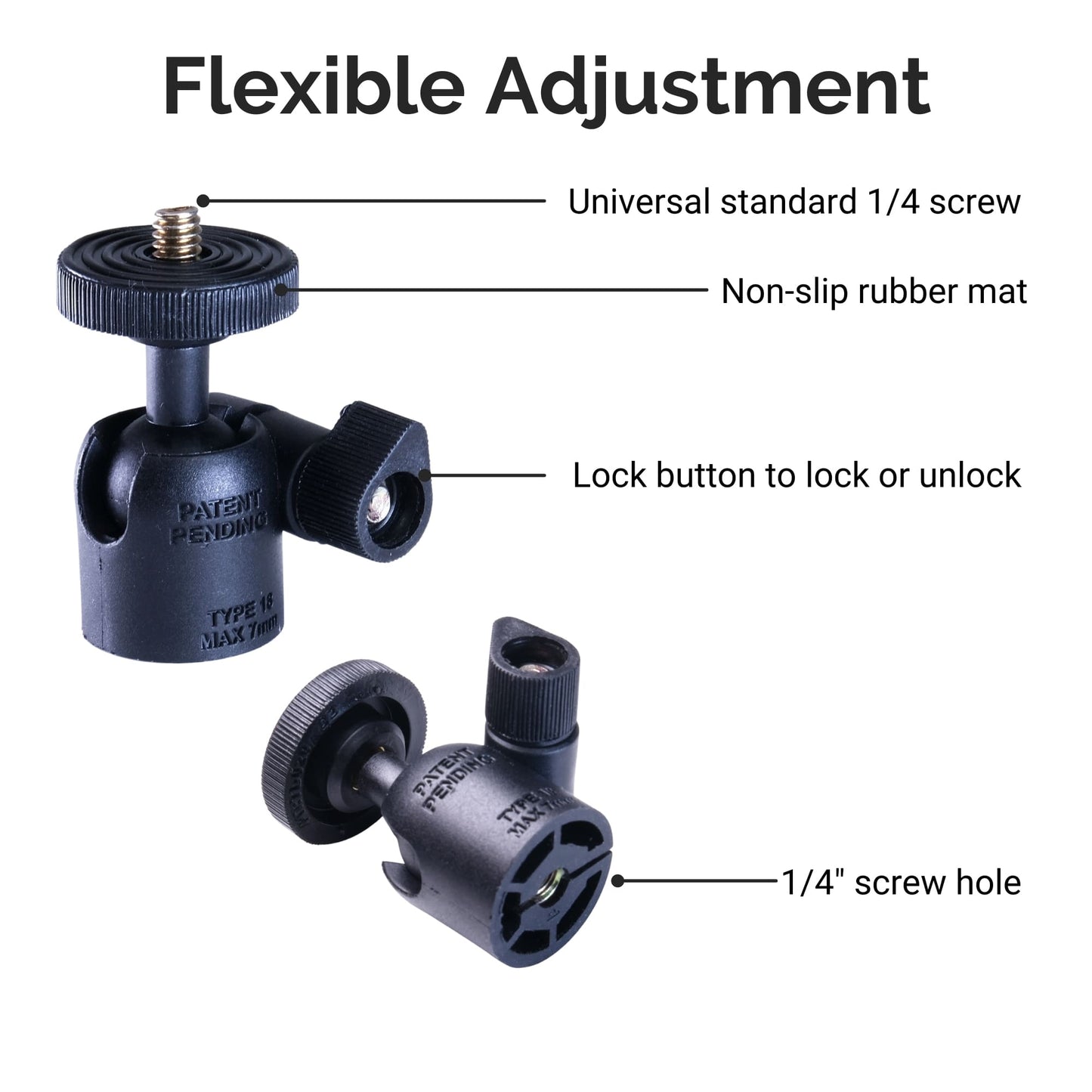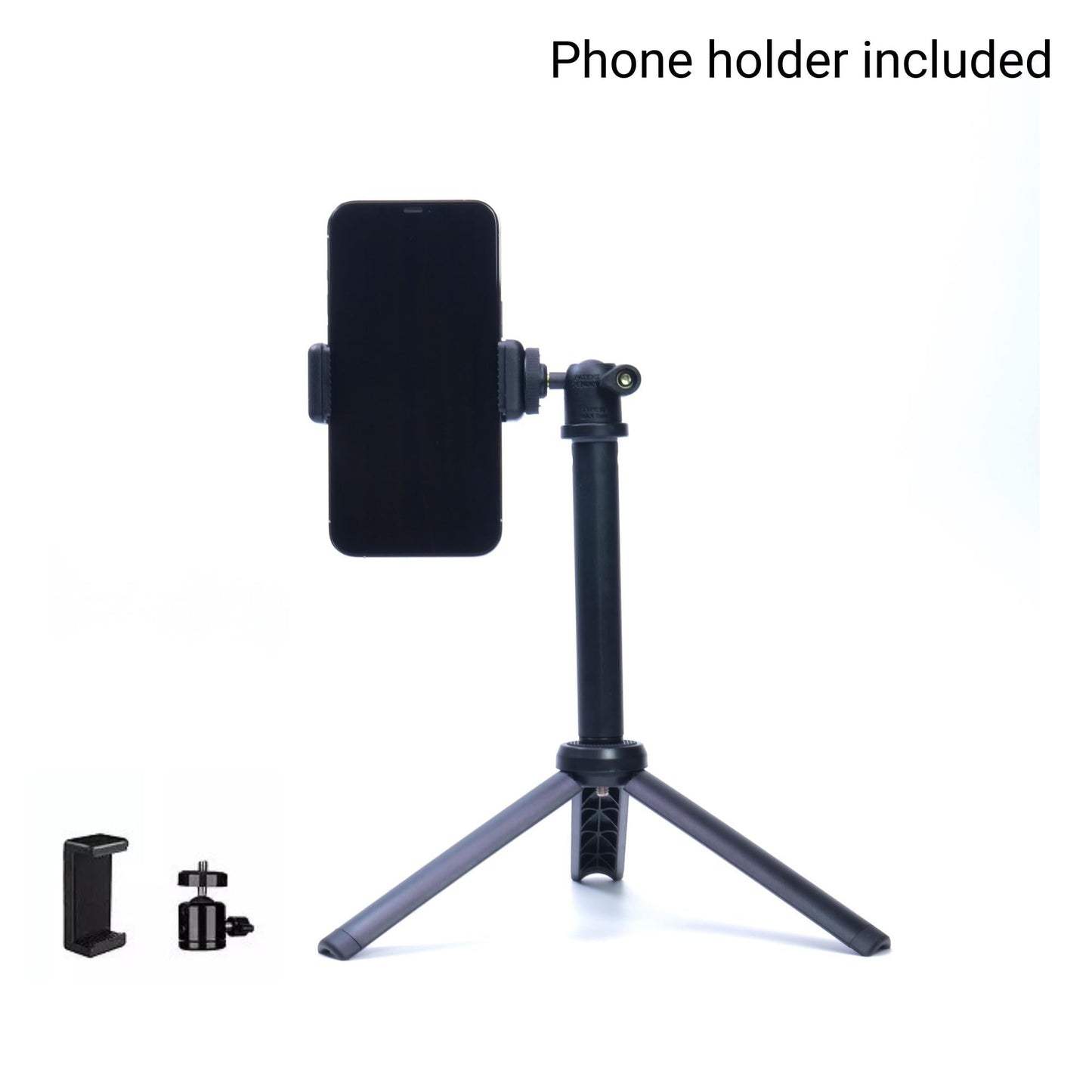 Product Details
Features & Details

✔︎ Our versatile kit can be used to enhance your product videos & photos or your own presence in the digital world when using video. Use the saturation setting to customise the panel light for your skin tone or product photos.

✔︎ Adjustable brightness and colour: Control your lighting from 1% - 100% brightness and saturation (3000k warm - 6500k cool) to get the perfect lighting for your products or you.

✔︎ Very portable & lightweight: Our kit can be powered by either its internal battery (cordless) or the USB port for indefinite external power. Use it on your desk or take it on the go. The perfect kit for any creator on social media or home worker.

✔︎ Create at any angle: The ball head attachment allows up to a 270-degree vertical tilt and 360-degree horizontal tilt. It is a perfect lighting solution for anyone wanting to do product shots or half-body videos of themselves. 

✔︎ USB-C Charing: Built-in lithium-ion battery for extended run time. Run Time: approx 2 hours on 100% brightness.
FAQ

➤ What is a CRI Rating?
✔︎ Color Rendering Index (CRI) is a measurement of how natural colors render under an artificial white light source when compared with sunlight.

CRI 95 - 100 → Phenomenal color rendering. Colors appear as they should, subtle tones pop out and are accented, skin tones look beautiful, art comes alive, backsplashes and paint show their true colors.

Our panel has a CRI Rating of 96.

➤ What is color temperature?
✔︎ Color temperature is a system that uses numerical values to measure the color characteristics of a light source on a spectrum ranging from warm colors to cool colors. The numerical values are referred to as degrees Kelvin (K). We often associate orange with warm and blue with cold but on the color temperature chart, it's the opposite. Higher values are cooler tones such as blue. Lower values are warmer tones such as yellow.

Examples of color temperature by light source:
Sunrise/Sunset: 3200 K
Natural Daylight: 5500 K

Our LED temperature ranges from 3000k to 6500k.

➤ Can I use the light continuously whilst plugged in?
✔︎ We do not recommend leaving the light plugged in for long periods of time to allow the battery to cool down.

➤ How long does the battery last with a full charge?
✔︎ Approx 2 hours on full brightness and longer when on a lower setting.

➤ What is the lifespan of the LED light?
✔︎ Lifespan of the LED light is approximately 30,000 hours.
Tech Spec

Panel Pro
➤ LEDs: 96 LEDs for high-powered bi-color adjustability
➤ Colour Temp: Warm 3000k to Cool 6500k
➤ Max Brightness: 1200 LUX
➤ CRI > 96
➤ Product Weight(g): 220g
➤ Size: 160*100*50mm
➤ Mount 1/4"-20 tripod mount
➤ Material: Plastic
➤ Battery life: Approx 2hr @ 100%
➤ Powered by: Rechargeable built-in lithium battery

Telescopic Desk Tripod
➤ Ball head: 1/4'' 20 screw on top
➤ Height: 8.1cm / 3.18in to 43.2cm / 17in
➤ Solid aluminium construction
➤ Weight: 120g